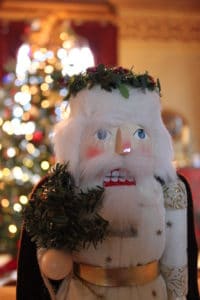 Tired of all the news about Black Friday, Cyber Monday, and everything in between this holiday season?  If so, we highly recommend you re-vitalize your holiday shopping with Madison's 18th annual Fair Trade Holiday Festival this Saturday, December 6, 2014, from 9-4, at the Monona Terrace Convention Center on Madison's famous isthmus, located just a few blocks off the Capitol Square.
This well-loved tradition hosts more than 50 vendors selling a wide array of fair trade products from around the world, such as jewelry, scarves, baskets, clothing, edibles, house wares, and so much more.
The eclectic as well as the socially conscious shopper will find gift-giving easy this holiday season upon visiting this unique event.  The Fair Trade Holiday Festival also appeals to those who like craft or art fairs or shoppers who wish to pick up a few or many unique but affordable gifts.  And it's a nice alternative for anyone seeking to avoid the malls, long lines, busy parking lots, traffic, or making many stops.
The festival is also a good experience for shoppers on a budget, but one shouldn't expect to 'make a steal.' The bottom line behind fair trade is, after all, the notion to fairly compensate the producers of goods, typically those from developing nations. The fair trade movement is, in fact, a social movement, which, according to Wikipedia, aims to help producers in developing countries achieve better trading conditions to promote sustainability.

If all of the above isn't incentive enough to shop at the Frank Lloyd Wright designed Convention Center this Saturday, check out the website of the host organization, Fair Trade Madison, at FairTradeMadison.org, and read "Gifts with a Story," about how Fair Trade Gifts 'build capacity and create opportunities for economically and socially marginalized producers.' The stories will certainly inspire you to support fair trade not just during the holidays but all year long.
There is plenty of parking ($4) available at the Convention Center, as well as plenty of rack space, so shoppers may hang up their coats and start out 'hands free.' Don't expect to stay that way, though. There is something here for everyone!