Last week we marked our fourth anniversary at The Livingston Inn, also known on the National Register of Historic Places as the William T. Leitch House. On July 29, 2011, we opened our doors with excitement, and a little trepidation, for what would come. Looking back, I can say it's pretty close to what we envisioned with a couple of small, but wise, adjustments along the way.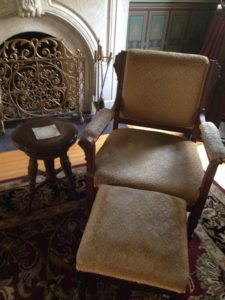 One wonderful gift that was finished and returned to the house in time for our fourth anniversary is a reupholstered chair and ottoman belonging to the third owner of the house, Nils Haugen. His great-granddaughter brought both items to us a few months after we moved in. It wasn't until this year, though, that we had the opportunity to restore them as signature pieces of furniture at our B&B. The Nils Haugen chair and ottoman look right at home in front of the fireplace in the back parlor.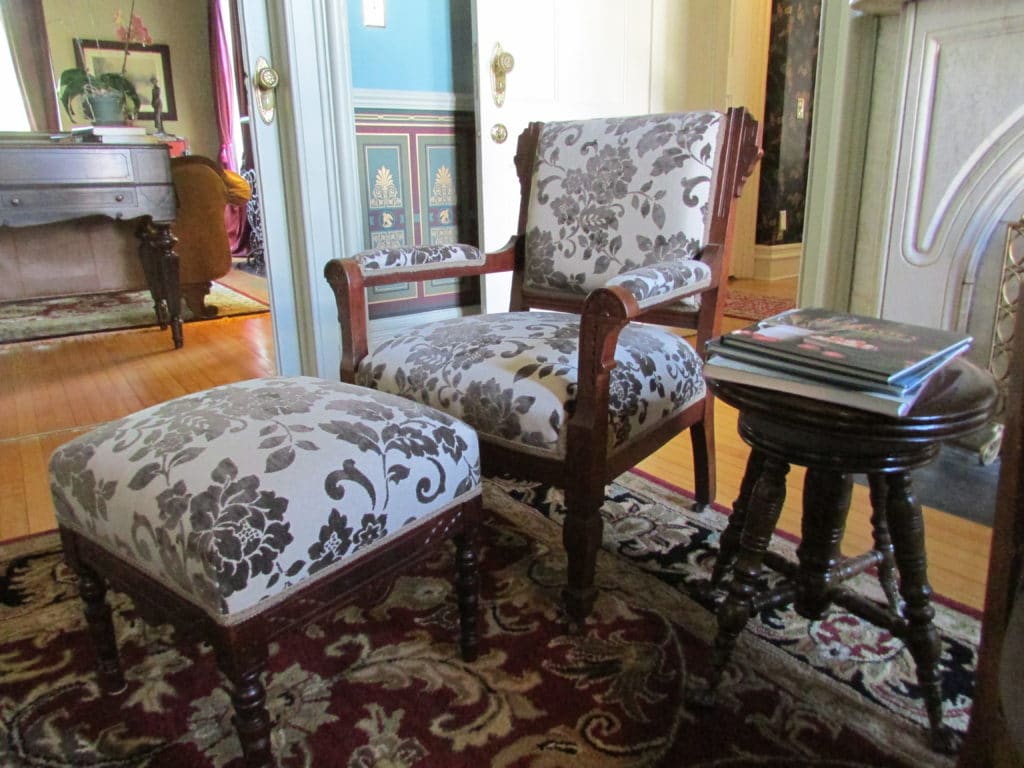 We can't let an anniversary pass without thanking other previous owners for their gifts. This year, the owner prior to us stopped by with holiday decorations that used to adorn the lampposts and wrought-iron fence surrounding this historic home. We can't wait to hang them this year and add to the beauty and majesty of The Livingston Inn during the holidays and winter months.
And of course we must also extended our warmest gratitude to the daughters of the fifth owners, Gordon and Dolly Harman, for all the photos, newspaper articles, note cards, plus the best stories they've shared on a regular basis. We very much look forward to another visit with these family members later this month.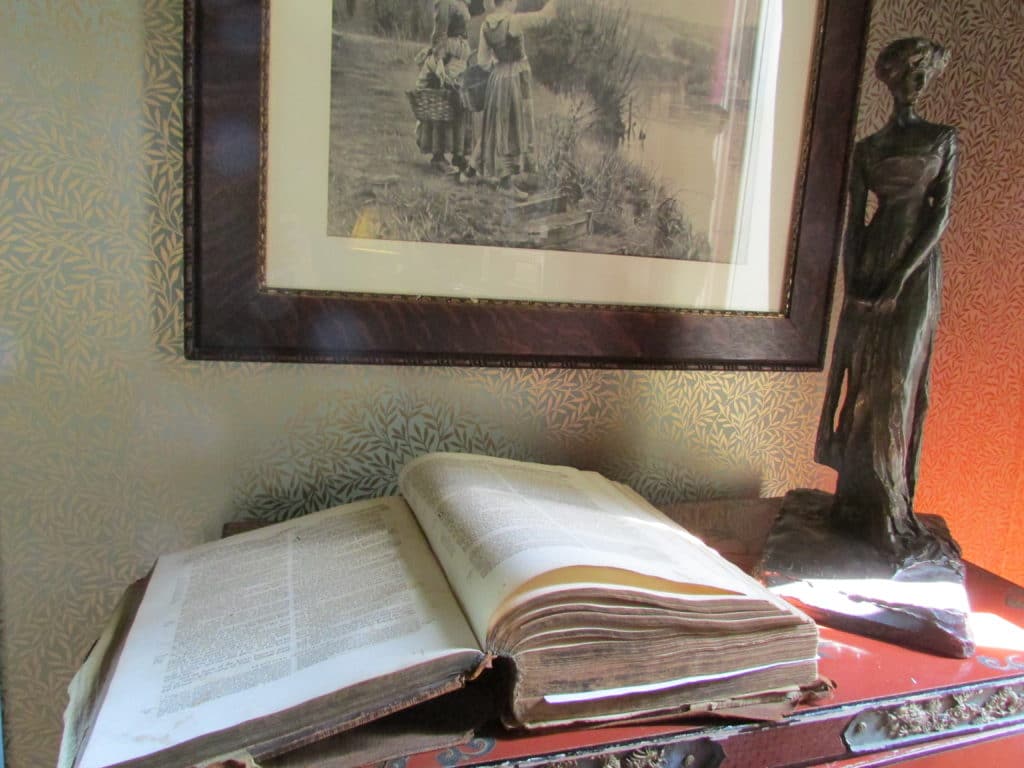 To live in a house for four years is not long at all, and for a house this old, it could make the new owner feel a little disconnected from the home's history. But these gifts from previous owners and descendants, plus the time we've spent with them, has given us an even more precious gift – the ability to reach both near and far back into the Leitch House's past and feel like we're part of a long and significant history in the City of Madison.
So, thank you guests, friends, neighbors, and family for helping us reach this small, but satisfying, anniversary! We hope our time here, too, will be long and fulfilling. Peggy and I work hard every day to ensure that happens. Because if we do, there's so much to gain for anniversaries to come and for the story of this beautiful home in Madison.