I read an article last week about summertime things to do with the implication that the season is almost over. Maybe some people plan so much in their summers that it feels that way by the beginning of July. Nevertheless, I and other readers replied to the article with exclamations not to wish summer away, and that for some of us, the season is just starting.
With that in mind, though, every summer around this time I have to tell myself there are a couple of happenings here in Madison that if you wait too long, you'll miss them. So, while I won't proclaim summer is almost over, here are three things you might miss out on if you don't plan for them soon.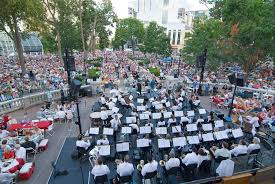 Concerts on the Square. This wildly popular event has been a Wednesday evening tradition in downtown Madison for over 30 years. Featuring musicians from the Wisconsin Chamber Orchestra, Concerts on the Square offers free outdoor chamber music on the steps of our beautiful state Capitol. Concert goers bring a blanket and often a picnic dinner and sit on the Capitol lawn to enjoy a summer evening with beautiful music. The streets around the Capitol Square are closed, and as I've observed before, the vibe before, during, and after the concert is just amazing. It reminds me of those summer nights when I was a kid, hanging out with friends until the sun goes down late in the evening.
Whether you're seeking to attend for the first time, or have joined the festivities in years past, the important thing to remember is that WCO only schedules concerts through the end of July. So be careful not to put it off too long or think you'll see something in August. Get a date planned today!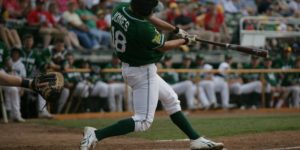 Madison Mallards. Madison's collegiate summer baseball team has to be one of the most entertaining and fun activities around town. Whether watching the game or checking out the antics between innings, I have always enjoyed every minute of every game I've attended. Played at Warner Park on Madison's northeast side, the Mallards offer a very accessible venue with plenty of great seats, always an entertaining announcer, and some equally amusing vendors selling their wares, including beef sticks (regulars will understand this reference…one of the team's quirky traditions!).
Similar to Concerts on the Square, anyone interested in seeing the Mallards should be aware of their schedule. Because the team consists of college players, the season ends early so the students can return to school. The last home game this year is August 6, so get your tickets now to "Play Ball"!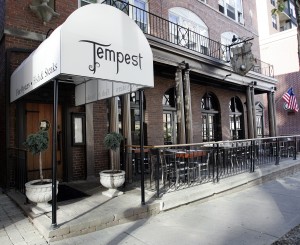 Restaurant Week. Offered only in January and July, Restaurant Week allows food lovers to sample cuisine at many of Madison's well-known independent restaurants. Organized by Madison Magazine, participating restaurants offer a special $25 prix-fixed menu with 3 courses and 3 options of each course. The summer Restaurant Week is July 20 to 25, and The Livingston Inn every year offers a $25 nightly room discount, essentially paying for one prix-fixed menu each night. So don't let the opportunity pass you by this year for a memorable evening out on the town!
Madison is such an incredible place to spend a summer, and there are so many things to do and see all summer long, including sometimes simply sitting in a park and enjoying the lakes. There is still plenty of time to do all that you've planned, but if you intend on some outdoor chamber music, a ballgame, or sampling Madison's food scene, get out your calendar and make your plans soon!