I believe I've always been a person open to change.  There's a certain excitement to change and its combination of unpredictability and desire for improvement.
We've seen several changes in our Tenney-Lapham neighborhood over the past year, namely several new businesses that will be a very nice enhancement to what we already offer.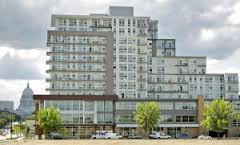 In August, a long-planned apartment complex called The Constellation opened on the East Washington corridor. The building is part of several planned for the area that seek to replace some abandoned and vacant lots and buildings.  The Constellation is a beautiful building and is quite dramatic together with the Capitol as you head up East Washington to the square.
The Constellation features a decent amount of retail space and we are very excited to note some of the following tenants who have opened or will soon do so: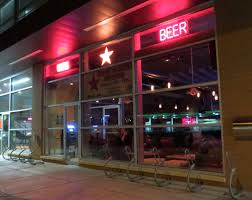 The Star Bar – a cocktail and craft beer bar that seats about 50 people with another 40
people on the patio during warmer weather.  The bar aims to be casual and welcoming, the opposite of pretentious, featuring a soft look using barn wood, maple and other types of wood.
The James Beard award-winning chef, Tory Miller, will be opening a yet unnamed casual Asian restaurant also in the Constellation building.  Chef Miller has earned a deservedly excellent reputation for his restaurants L'Etoile and Graze on the Capitol Square with his commitment to farm-to-table menus.  Planned for a June opening, the new restaurant will serve lunch and dinner as well as a late-night noodle bar.
Cargo Coffee – Local coffee shop owner, Lindsey Lee, has recently opened his third location in the Constellation building.  The location features coffee, bakery items, sandwiches as well as beer and wine and is open until 10pm Monday to Saturday and until 9pm on Sunday.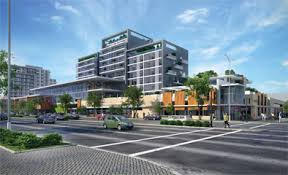 On the 800 block next to the Constellation, the next phase of re-development on East Washington is about to begin.  Recently, the neighborhood learned Festival Foods will open a grocery store on this site, which hopes to break ground this spring.  The location will be Festival Foods' 19th store in Wisconsin and its first in an urban-style setting.  Many residents sought a grocery store as part of the East Washington re-development and are looking forward to the convenience of a place to shop for food in the neighborhood. Festival Foods will be part of the 800-block building that will also feature other stores, restaurants, and a mix of housing.
Our entire family has been very happy to hear these announcements over the past couple of months about new places within walking distance of The Livingston Inn.  In our opinion, the change will be very welcome.
But the re-development of East Washington Avenue is not the only exciting development in our neighborhood.  The closer, and more intimate, East Johnson business district has also seen some new arrivals alongside already excellent, long-established proprietors.  In my next blog, I'll feature what I think is among the best little three-block stretch of businesses in the Madison area.
Photos from madison.com, willystreetblog.com, and cityofmadison.com.