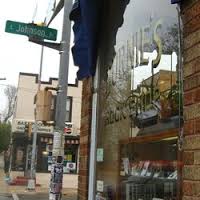 We promised to follow up our winter blog post on new developments along the East Washington corridor with an article on neighborhood businesses a couple blocks closer to home on East Johnson Street.
For years, East Johnson has been one of those smaller business districts, just a few blocks long, that may go unnoticed among all the great Madison neighborhoods. But since we moved to our home and opened The Livingston Inn over three years ago we have discovered the East Johnson business district is quite a gem. There are just enough of the right things to make it convenient yet quirky without a feeling of being "too hip". Neighbors and visitors can find locally unique places for breakfast, lunch, dinner, and coffee as well as a tavern with some of the friendliest bartenders in town. Shopping can range from clothing or a special gift to a great selection of beer and wine or groceries to stock your shelves. To top it off, East Johnson offers services like yoga, hairstyling, bike and instrument repair, and dog training.
If you've been down East Johnson Street lately, you'll see what is often an unpleasant site during the summer: an extensive construction zone. East Johnson was scheduled for street and infrastructure repair this summer, and it is well underway. But thankfully the City of Madison and our Tenney Lapham Neighborhood Association have teamed up to make sure the construction doesn't unfairly hurt the local businesses.
The promotion, called Turn on Johnson, features a website, Facebook page, and yard signs. Both the website and Facebook page have helpful construction updates and great photos and suggestions about patronizing local businesses. The concept is to tell residents and visitors that the few minutes extra effort to navigate the construction or find parking are worthwhile to support a truly great community. We hope you will do so now and in the coming weeks this summer and fall.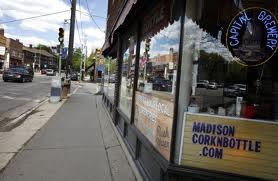 In the meantime, here is a list to help you plan your visit to the best little business district in Madison:
Pinkus McBride
Caribou Tavern
Forequarter
Iona
Fontaine Interior Designs
Good Style Shop
Jewel In The Lotus
Dog Haus University
Wilke Chiropractic
The Spot
Sophia's Bakery
Upshift
Spruce Tree Music Repair
Cork 'N Bottle
U-Frame It
Madison Food Mart
Burnies Rock Shop
Johnson Public House
Madtown Pizza
Old Town Cycles
Studio 924
Newport Wooden Furnishings
Affiliated Laundries