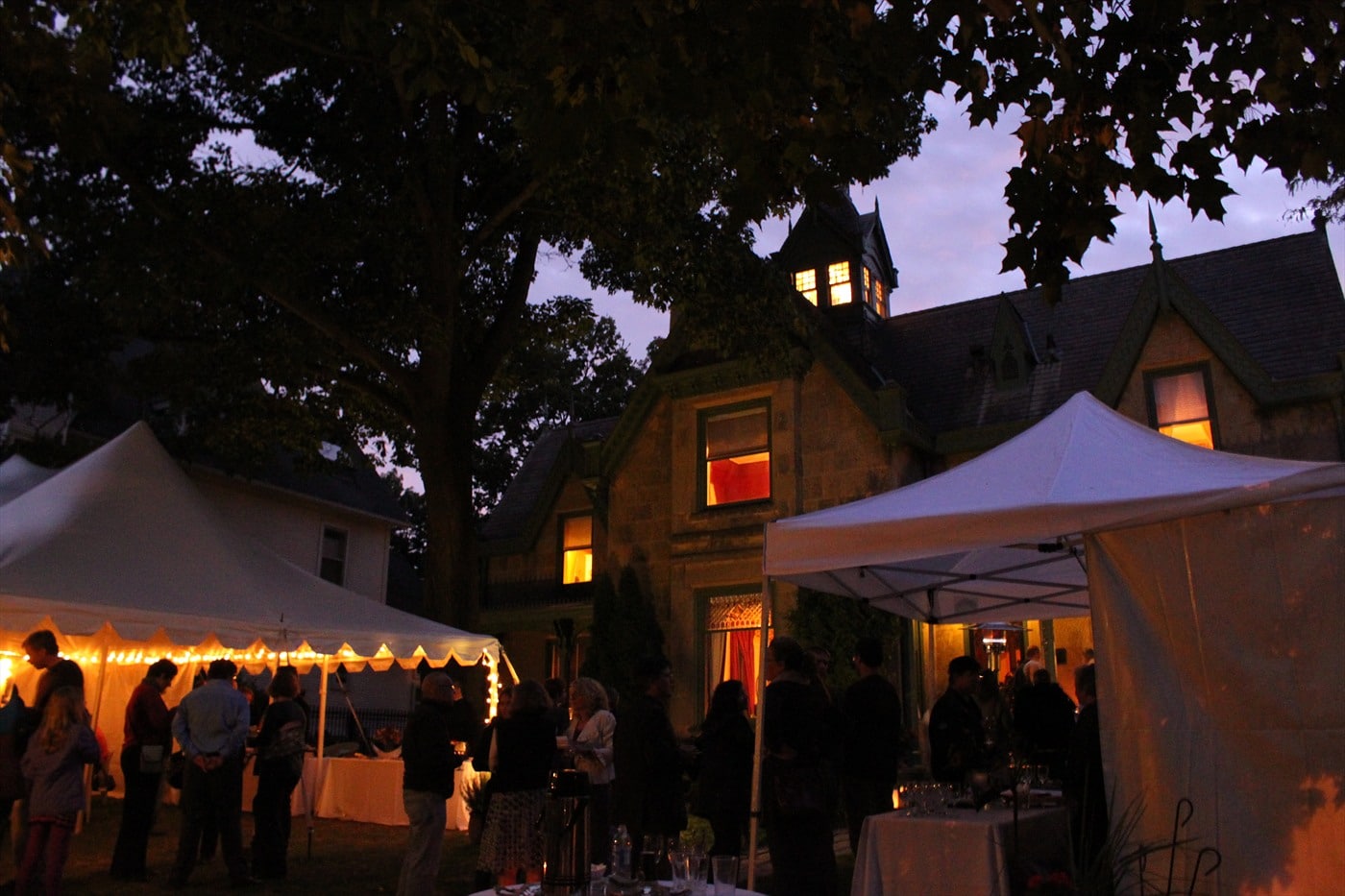 "My wife and I love staying at a bed & breakfast."  Substitute "husband", "partner", or "significant other", and I can't tell you the number of times I've heard this statement since we opened The Livingston Inn.
I'm also surprised by the variety of people who tell me this.  It's not just retired couples who travel the country.  Nor is it young couples seeking a romantic getaway.  It's couples with children, young or grown, or with no children at all.  It's professionals, like educators and physicians, but also people in skilled trades, like carpenters and plumbers, as well as firefighters and police officers. And it's not restricted to couples. Substitute "my college friends and I" or "my family and I at reunion time" and it opens up a whole other world of social groups who stay at B&Bs.
So what makes a bed & breakfast special to so many people?
I don't have any scientific evidence, but I have a theory or two.  One is that people crave the comfort of home.  Most of us create that feeling in our own homes, whether through raising a family, pursuing hobbies, or inviting friends and family over for special occasions.  You can call it a sense of warmth with a healthy dose of routine.  Many of us know this feeling the second we step into our house after a day of work or some time away on a business trip or vacation.  Our home is our shelter, where we feel protected and relaxation is abundant (hopefully!).
Yet, while we find security in our own space, there's also an exhilaration to discovering something yet unknown.  Towns and cities new to us are full of novel experiences based on unique cultures and communities of people.  Many travelers enjoy immersing themselves into the restaurants, shops, museums, parks, music venues, landmarks, and a host of other activities and places that make up a destination.  But it's not just the destination.  There's also a sense of freedom and discovery in getting there.  The time-honored road
trip, for example, captivates many of us as confirmed in several legendary movies.
So when it comes to staying at a bed & breakfast, it's perhaps not surprising why all types of people enjoy the experience.  In what other venue can you bring together the comfort of home with the adventure of travel?  In a bed & breakfast you are intimately involved in the hallmark of home — the sights, smells, and sounds of a kitchen.  The B&B experience is bread or rolls baking, eggs cooking, and the clatter of dishes as tables are set and cleaned up.  The comfort of home extends beyond the kitchen as well.  You can settle yourself in a cozy space to read a book or listen to music, or you can chat with an innkeeper or other guests about your travels, family, life, or just the news of the day.
At the same time, a stay at a B&B is filled with the adventure of getting there and then discovering the place around you.  It's fun to be part of a house new to you.  It's interesting to meet people from all over the world.  It's exciting to head out to a new restaurant that comes with excellent reviews.  It's an adventure to walk the sidewalks of a city or a nature trail deep in a forest. And it strikes a chord of kinship to join locals at a football game or
symphony concert.
As a B&B owner, it is of course very heartening to me when someone tells me they love staying at a bed & breakfast.  At first I thought people said it as a polite remark of encouragement.  But in a short time, I've come to understand it is truly a sincere comment, not just small talk.  After all, innkeepers work tireless hours and are passionate about hospitality, and our dedication has an incredible power to shine through to couples, families, business travelers, or anyone else staying in our home.  For a few precious days,
maybe longer, our guests are going to experience something very unique, a gem that is rare and valuable.  In the comfort of a beautiful home, they are going to discover the world.